Due to renovations slated for August 9, Compass Bar will kick off World Baijiu Day early, with a lineup of cocktails from August 1 to August 7. The focus will be HKB baijiu, including in the featured baijiu cocktail, the BaiGroni, with Mancino Rosso vermouth, Campari, Sipsmith sloe gin and grapefruit bitters.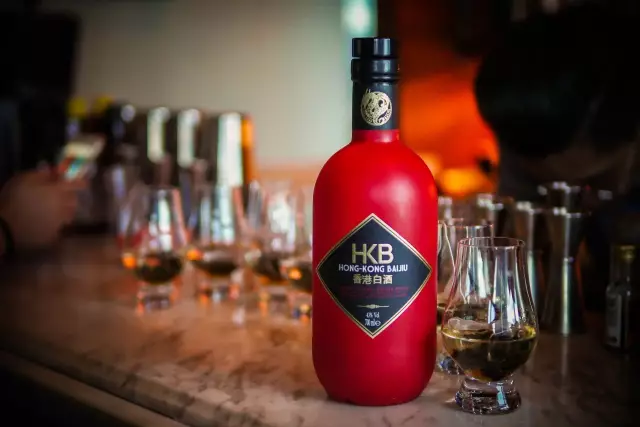 Other drinks include the Baijiu Sour, with jasmine-infused baijiu, jasmine syrup and apple and lemon juices; the Baijiu Bang, with grapefruit, lime and cinnamon syrup; and the Baijiu Fizz, with plum vinegar, homemade grapefruit syrup, lemon juice and soda.
There is also a take on the Mojito—the Baijito—with HKB subbing in as the spirit and peppermint bitters giving the drink some pep.
Get started early on World Baijiu Day with one, or all, of these drinks at Shenzhen speakeasy The Compass Bar.
Compass, 4002 (40F), Wongtee V Hotel, 2028 Jintian Road, Futian District; 0755-8270-7559; info (at) curatorwine.com
---
Follow World Baijiu Day on Facebook and Twitter. And check out my China wine site Grape Wall and nightlife site Beijing Boyce
Founded in 2015, World Baijiu Day is held each August 9, with events in over 60 cities so far. Follow WBD on Facebook, Twitter and Instagram. And get in touch via spirit (at) worldbaijiuday.com.